1. Chi , The Spa at Edsa Shangri-la Hotel
Day Spa
CHI, The Spa at Shangri-La draws inspiration from the origins of the Shangri-La legend, a place of personal peace, enchantment and well-being.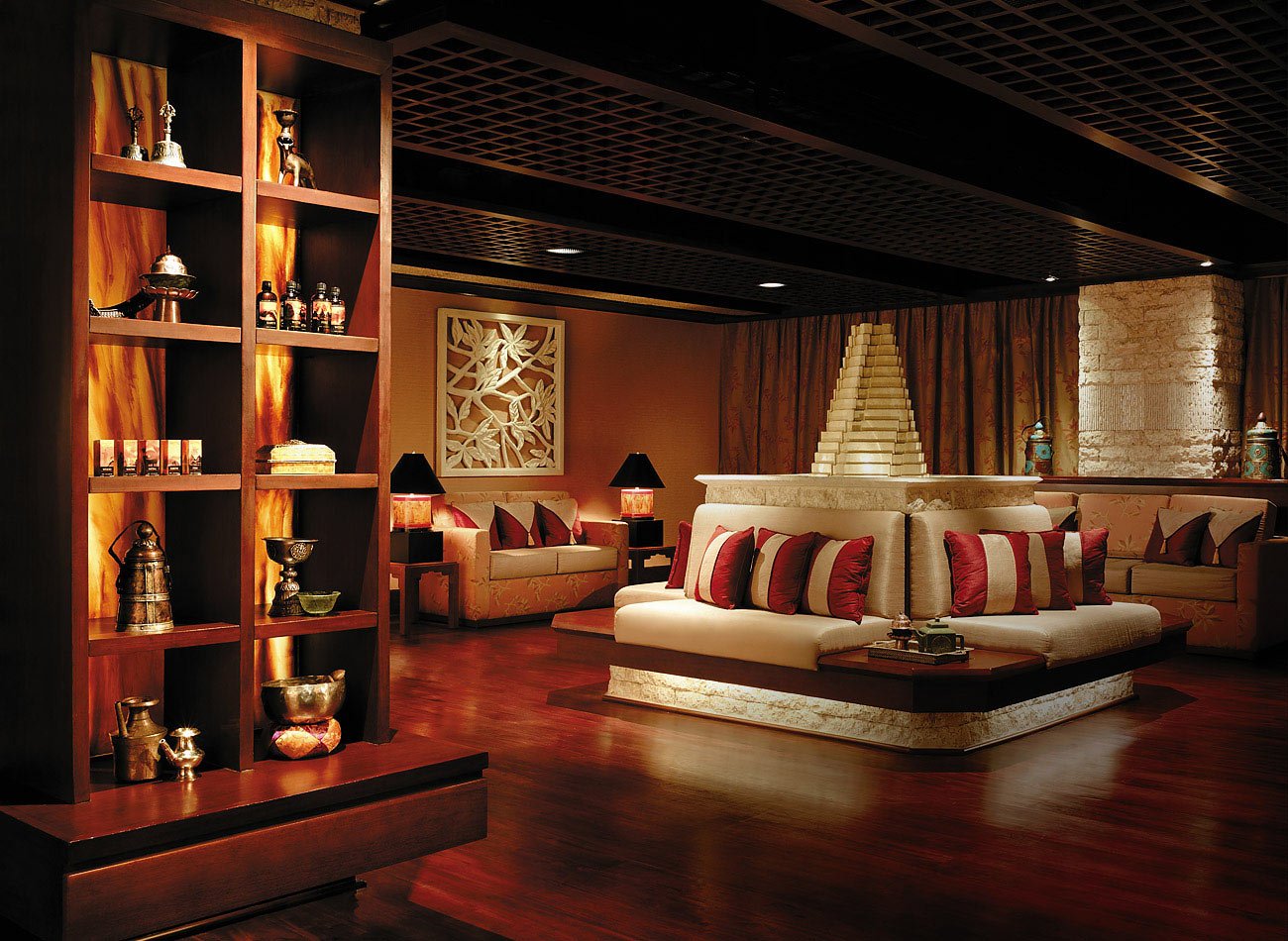 Nestled in the hotel's Garden Wing, this luxury spa features a variety of single, double and specialty treatment suites. There are also outdoor bathing facilities, relaxation lounges, a library and a yoga studio with classes. CHI offers treatments based on Chinese and native Philippines healing concepts, including the traditional Hilot massage.

Sample Quote:
Their Traveler's Retreat, one of Chi's signature spa treatment costs Php 9,206 that's good for 3 hours and 30 minutes.

To request for appointment:
Phone (63 2) 633 8888 or (63 2) 634 7303
Opening Hours 10am - 10pm
Location 4 & 5 Floor, Garden Wing
Email chi.edsa@shangri-la.com
http://www.shangri-la.com/
2. Devarana Spa
Located on Dusit Thani Manila's second floor, Devarana's contemporary Thai design and decor depicts the exclusive and unique concept of the garden in heaven. The spa features six well-appointed treatment rooms and a dedicated area for manicure and pedicure services.
Sample Quote:
Their Half Day Harmony Package which is a long 5 hours spa treatment is worth Php11,500 per person.
To request for appointment:
Dusit Thani Manila Ayala Centre, Makati City, Metro Manila, Philippines
Phone: +63 (2) 818 7081 fax. +63 (2) 818 7065
email: manila@devaranaspa.com
http://www.devaranaspa.com/spa/introduction/spa0005/index.html
3. The Spa at Mandarin Oriental
Each treatment begins with a ritual foot bathing, symbolically washing away the cares of the outside world. Treatment rooms have private showers, or you can reserve a Thai Herbal Steam infused with a blend of aromatic oils and spices. This 15 minute preparatory treatment is priced at PHP 450.
Sample Quote:
Their 3 hours and 20 minutes Oriental Indulgence is priced at Php 6,388
To request for appointment:
Opening hour: 10:00 am. - 12:00 pm.
Phone: + 63 (2) 750 0968 or 750 8888 extension 1901 / 1902
Email: momnl-spa@mohg.com
http://www.mandarinoriental.com/manila/spa/
4. Le Spa, Sofitel
At Le Spa, refined French elegance meets warm Filipino hospitality as luxurious treatments are designed to refresh and renew the body, mind and spirit. Exclusive signature treatments and pampering body rituals range from Eastern to modern western techniques. A lounge, dry and wet sauna, foot spa area, nine treatment suites, and spa suite with a state-of-the-art Trautwein Crystal Bath and sundeck, make for an unforgettable stay at Le Spa.
Sample Quote:
Le Spa's Truffle Treat package is valued at Php 4,999 net.
To request for appointment:
Sofitel Philippine Plaza Manila
CCP Complex Roxas Boulevard Pasay City
Le Spa is open daily from 6am to 12mn.
Phone: 551.5555 local 1588
Email: lespa@sofitelmanila.com
5. Quan Spa
Quan spa at the Marriott Hotel Manila presents a program evolved from its sister spas around Asia Pacific and redefines the Quan spa experience with indigenous Filipino treatments. Hilot, Banos, Dagdagay and an array of sublime body treatments that make use of fresh local produce allow you to experience the best of Filipino health and beauty rituals in a luxurious and contemporary setting.
To request for appointment:
Email: quanspamanila@marriott.com
Tel: +63 2 9889999 Spa
Opening Hours 1pm to 1am Daily